The vacancy has now been filled. We welcomed the Revd Jess Davis to be our priest-in-charge in September 2021.
Following the retirement of our vicar Paul Knight in 2020, we are looking for a new priest to minister at St Peter's. As part of the advertising for this vacancy we have produced a parish brochure, which you can download from this page.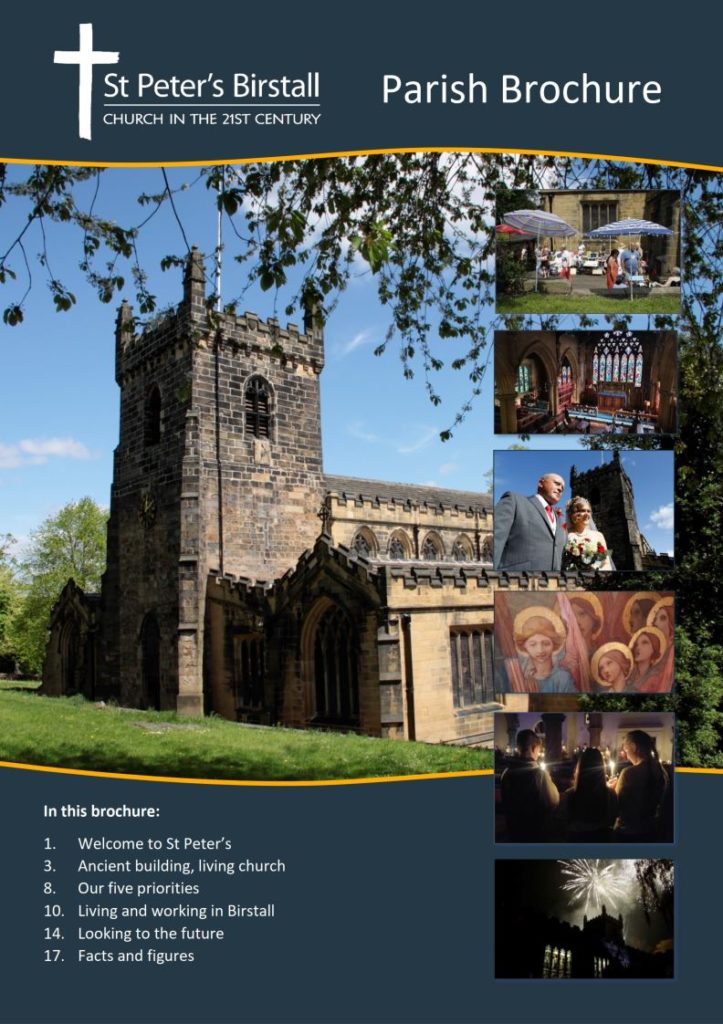 Our parish brochure gives you a great introduction to St Peter's. From the services and groups we hold every week, to information about special seasonal events and community outreach. We also describe our vision for the future of the church, as well as the type of vicar we would like.
There's also plenty of practical information about living and working in Birstall, and you can read about the Diocese of Leeds and the local area.
Our parish profile is a more "facts-and-figures" based document, including statistics about the church and the Birstall area.
Please apply through Pathways if you would like more information about this vacancy.