There are many people who take leadership roles at St Peters. Some of them introduce themselves below.
Currently services are being taken by our licensed lay readers Wendy and Leif, with guest priests visiting from time to time. Our new priest-in-charge, Jess Davis, will be in post by September 2021.
If you need some help from any of our team then please feel free to contact us on support@stpetersbirstall.co.uk.
Readers
Wendy Harper
Hello, I'm Wendy Harper and have been a Reader here at St. Peters since 1998. Jim and I have two daughters, Sarah and Caroline; two sons-in-law, Martin and Robert; and four grandchildren, Francesca, Erin, Chloe and Daniel. I help by leading Services, preaching and taking funerals. I co-ordinate the Prayer Ministry Team and lead a house study group.
On the fellowship side, I'm a member of the Flower Arranging Group – something I enjoy very much, and love attending social gatherings with my church family, whenever I can. In my home life, I enjoy trips to my static caravan in Ryedale, gardening and lunches out with friends.
Leif Wilks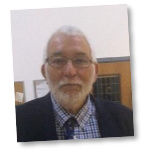 I'm Leif Wilks, and I have been a Reader since October 2006. I share with Wendy the privileges of leading worship, preaching, conducting funerals, and generally supporting the work of our Church community.
Churchwardens
Denise Gosling
I am churchwarden with Miles and as a team we manage to handle most things successfully. I live close to the church and also am the PCC Secretary for the last 10 years.
Miles Lawson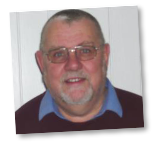 Appointed at the last AGM after a 2year break for work reasons and now working closely with Denise to help keep everything afloat during the interregnum.