There are many people who take leadership roles at St Peters. Some of them introduce themselves below.
Paul J Knight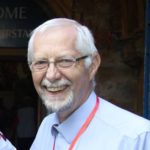 It has been my privilege to be the Vicar of Birstall for more than two decades. I was brought up in the Midlands and thought Sheffield was in the far North until I came to Birstall. I enjoy being available for people at all times: happy times as we celebrate marriages and births and also at difficult times when illness and bereavement come. My hope is that young and old find hope and peace in the love of God, shown to us by Jesus. and experienced by His Spirit.
Wendy Harper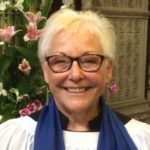 Hello, I'm Wendy Harper and have been a Reader here at St. Peters since 1998. Jim and I have two daughters, Sarah and Caroline; two sons-in-law, Martin and Robert; and four grandchildren, Francesca, Erin, Chloe and Daniel. I help by leading Services, preaching and taking funerals. I co-ordinate the Prayer Ministry Team and lead a house study group.
On the fellowship side, I'm a member of the Flower Arranging Group – something I enjoy very much, and love attending social gatherings with my church family, whenever I can. In my home life, I enjoy trips to my static caravan in Ryedale, gardening and lunches out with friends.
Leif Wilks
I'm Leif Wilks, and I have been a Reader since October 2006. I share with Wendy the privileges of leading worship, preaching, conducting funerals, and generally supporting Paul in the work of our Church community.
Annette Knight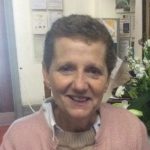 Hi, I am Annette and married to the Vicar, Paul. We share a close ministry in the Parish and I also sing as part of the music group at the second service. My other skills are in being able to run the church kitchen for large meals and events. It takes a lot of planning and thought and is very tiring, but I love it…… The kitchen team also cook every week for the Bridge Club too.
I love caravanning with Paul and the family and we regularly go to Cornwall for our summer break. Being Welsh, I also love to see Wales at any time.