On Wednesdays, during school term-times, St Peter's opens its doors to welcome people to our own luncheon club augmented by activities. We open at 11am and finish at 2pm.
Volunteers prepare and serve an average of forty lunches for which a nominal charge is made.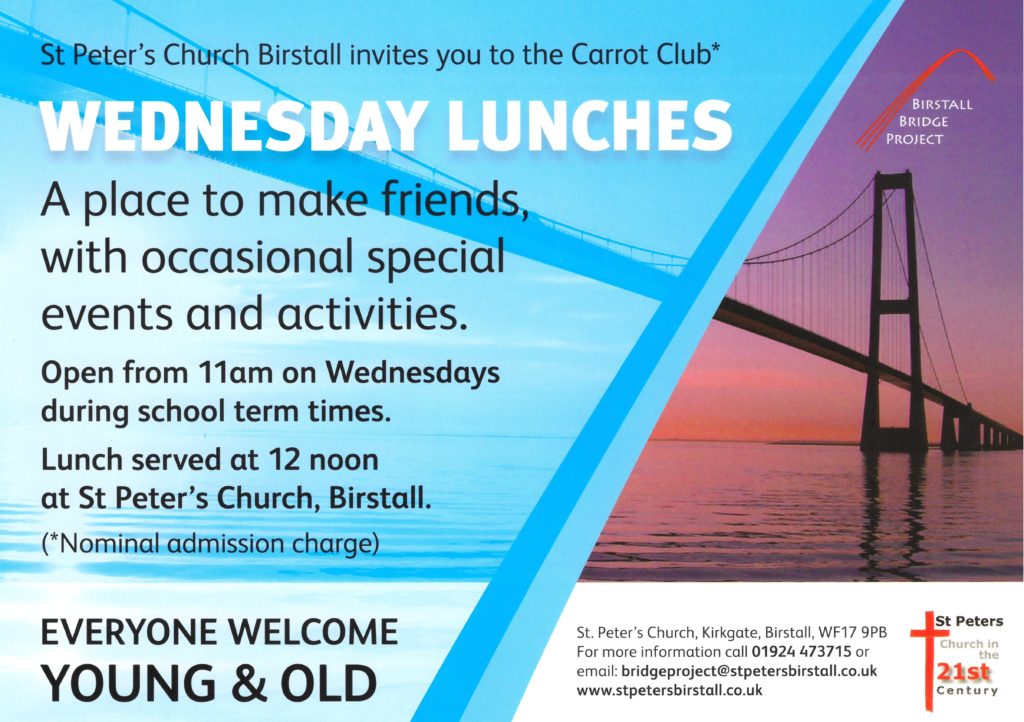 Activities and events
Activities have included a visit from Morley Exotic Animals, a folk group, amateur players, a deaf musician,.etc.. There are regular Bingo games and quizzes though, despite the name, we've never played Bridge!
An annual trip has taken us to places including an early 19th century war ship, a visit to a chocolate factory and teapottery, a Cistercian abbey, a trip on a canal and on a steam railway.
At the end of each term we enjoy a special meal (Christmas, Easter and in the Summer) for which an extra charge is made.
Best of all, Bridge is a community of people who enjoy each other's company and a good meal together. Everyone is welcome – and the first session is on us! Just ask for details.