Dear [subscriber:firstname | default:friend],


This is just a short note to wish you all a very Happy Christmas from us all at St Peter's church.


While this Christmas is going to be very different to a usual year, we pray that you can spend time with loved ones - whether near or far - and you feel the love of God as we remember Jesus coming to earth.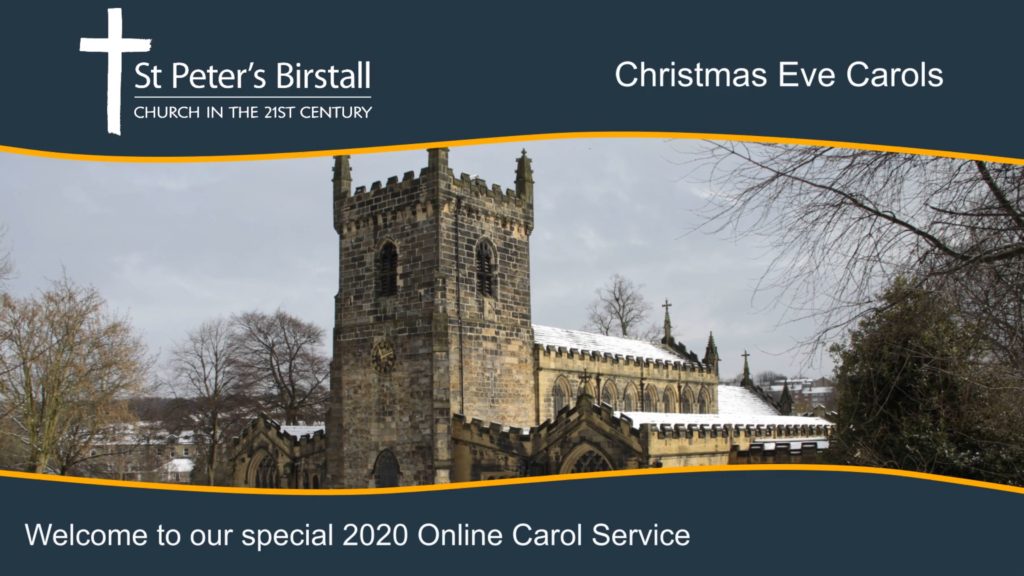 Christmas Services
Unfortunately the constraints of COVID-19, the need for social distancing, and the need for additional cleaning between services means that we are not able to hold our usual special Christmas services this year - although we are planning to hold our Midnight Communion on Christmas Eve, when the Rev'd Mike Green will be with us.


We're also having a special Online Carol Service at 4PM on Christmas Eve, featuring many of your favourite carols and readings. As ever, all our online services are available on Facebook and YouTube, so if you don't feel able to come to church please do join us online.


And finally
Thanks for reading. God bless you all this Christmas.


St Peter's Church, Birstall