Welcome to the November newsletter from St Peter's Church. In this newsletter you'll see the dates and times of our services - both in the church and online - and details about what else we're up to as a church family.
Harvest collection
Thank you to everyone who gave gifts of food and other household items. These were delivered to Cobbles cafe in Birstall where they will be distributed to people in need.


Food poverty in the UK was a huge problem, even before the pandemic hit. Between April 2019 and March 2020, food banks in the Trussell Trust's network distributed 1.9 million emergency food parcels to people in crisis – 18% more than the previous year.


As the pandemic continues to hit those in low-paid and temporary work hardest, the hardship will only get worse. In fact, the Trussell Trust forecasts a 61% increase in food parcels needed across the UK network in October to December – that's six parcels given out every minute.


In the Gospel of Matthew chapter 25, Jesus gives clear instructions that we are to look after those who are hungry or thirsty:


| | | |
| --- | --- | --- |
| | | Truly I tell you, whatever you did for one of the least of these brothers and sisters of mine, you did for me. |
So we ask you to pray, to give what you can, and to be aware of the need which surrounds us all. And if you find yourself struggling to put food on the table please contact us by emailing support@stpetersbirstall.co.uk. We will do our best to get you the help you need.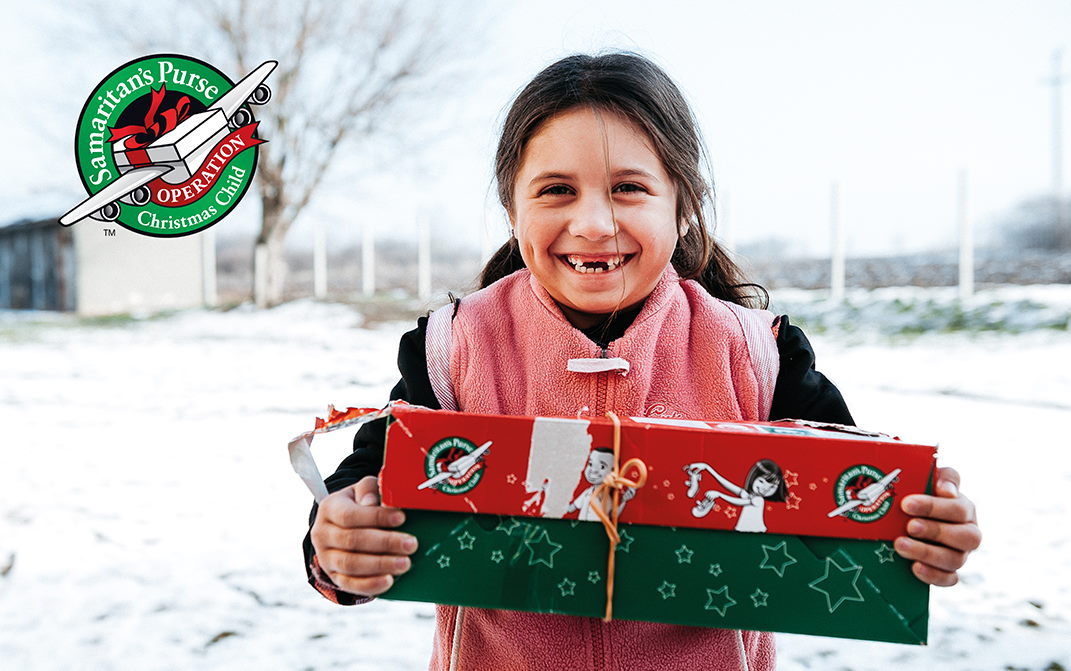 Shoebox Appeal
This year we are again partnering with Samaritan's Purse to be a collection centre for Operation Christmas Child. This yearly project collects thousands of shoeboxes filled with gifts to give to children who would not otherwise receive anything at Christmas. It's a great way to spread good news and great joy to the ends of the earth!


If you'd like to be involved you can see all the details on the Samaritan's Purse website. You can then drop off your shoebox(es) during National Collection Week, 9th - 16th November and we'll arrange for them to be shipped all over the world.


If you're not able to get involved by filling a shoebox (we can provide shoeboxes if you don't have one spare!) please do consider praying for all the people involved in this project, and for the children and families who will receive these gifts.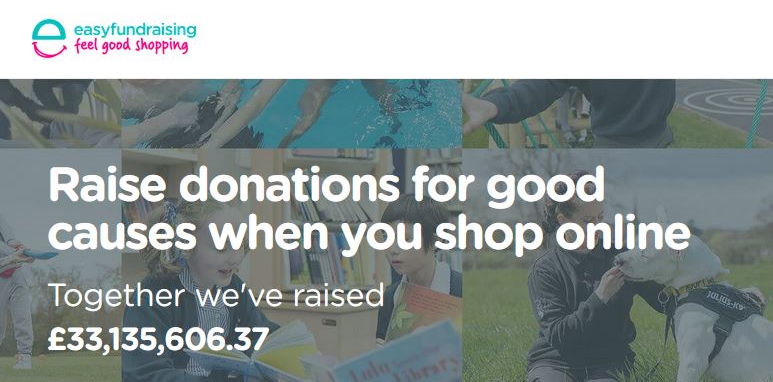 Fundraise for St Peters while shopping online
We have now a couple of ways you can raise much-needed funds for St Peters church while you do your shopping online. You set yourself up at one (or both!) of the links below, then do your online shopping as usual. A small donation will be given to church each time you shop - with no charge to you.

As many of us will perhaps be shopping online a bit more than usual on the run-up to Christmas, t
hese donations should really mount up and make a big difference to us. So we'd really appreciate it if you could take a moment to sign up and support us. It's completely free and only takes a moment.
Second, we're also on Amazon Smile, so if you shop at Amazon you can make a small amount of Amazons profits goes to us - you don't pay any extra. You'll need to create an account at http://smile.amazon.co.uk/, then select the church as your chosen charity. We've had to use our official charity name which is "PCC of Birstall Parish Church in the Diocese of Leeds", so that's what you'll have to search for when selecting the charity you want the donations to go to.

Please also try to encourage your family, friends, work colleagues, neighbours etc. to also sign up amd raise free donations for us every time they shop.
Thank you very much!
Services in church
Services in church are at 10AM on Sundays. If you come to church please be aware that you will be required to wear a mask, and there are various other restrictions in place. You can see all the details on our website.


Please do consider sharing the service on social media, and sending the link to friends and family who may enjoy it. We'd love more people to get to know our special church. If you have any technical problems please contact help@stpetersbirstall.co.uk and we'll try to get you sorted.
Christmas is coming
Sorry! I know it feels much too early, but as you can see Advent starts on the 29th November.


So far we have arranged the following services with Communion which will be with Lesley Mattacks, vicar of Brownhill:

6th December : 10:00 AM Communion
24th December: 11:30 PM Communion
We're not yet sure exactly what our other Christmas services will look like yet, but we will ensure that everyone is kept as safe as possible while we celebrate the festive season. We will let you know what we have planned in next month's newsletter.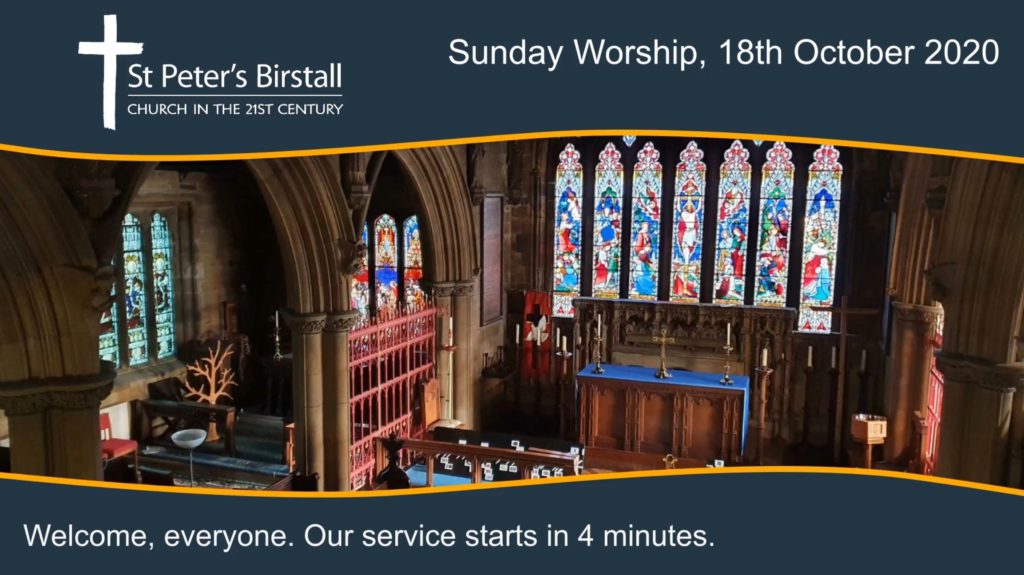 St Peter's church on social media
On the YouTube channel you can view any of the online services we have broadcast recently, plus videos of songs and hymns that our Worship Team have been recording over the last few months.


You can sing along to favourite hymns such as 'Great Is Thy Faithfulness' and 'Holy Holy Holy', as well as modern worship songs like 'Bless The Lord (10,000 Reasons)', 'Raise A Hallelujah' and 'I Will Worship'.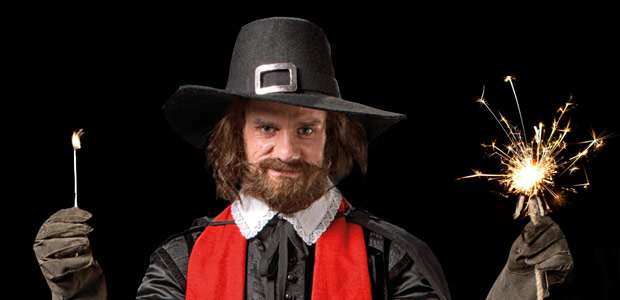 Did you know?
This year we unfortunately cannot hold our usual bonfire and firework display due to the pandemic. But whether you are going out or staying at home on the 5th November, think about this: when the gunpowder plot happened in 1605 our church was already 485 years old!


What's on in November
As the coronavirus restrictions and in some cases get even stricter we continue to provide a service in church each Sunday at 10AM, with COVID-secure measures put in place, and online services for those who wish to stay at home.


Unfortunately, due to COVID-19, we are unable to hold the usual Remembrance Sunday event on the afternoon of the 8th November, however there will be an act of remembrance in the 10AM Sunday service which you are very welcome to join us at.

Prayer for November
Keep us, good Lord, under the shadow of your mercy in this time of uncertainty and distress. Sustain and support the anxious and fearful, and lift up all those who are brought low; that we may rejoice in your comfort knowing that nothing can separate us from your love in Christ Jesus our Lord.
And finally
We hope you enjoyed this newsletter. If you have suggestions for things we can put in it please do get in touch.
Thanks for reading. God bless you all.


St Peter's Church, Birstall