Hi [subscriber:firstname | default:subscriber],


Welcome to the new monthly newsletter from St Peter's Church. In this newsletter you'll see the dates and times of our services - both in the church and online - and details about what else we're up to as a church family.


Why are you getting this? You have been added to this newsletter with the email address '[subscriber:email]' as you're a member of church, or we've contacted you about church events before, and we're going to use this newsletter to tell you about things happening in church. If you'd like to stop getting these emails you can unsubscribe using this link: unsubscribe from church newsletters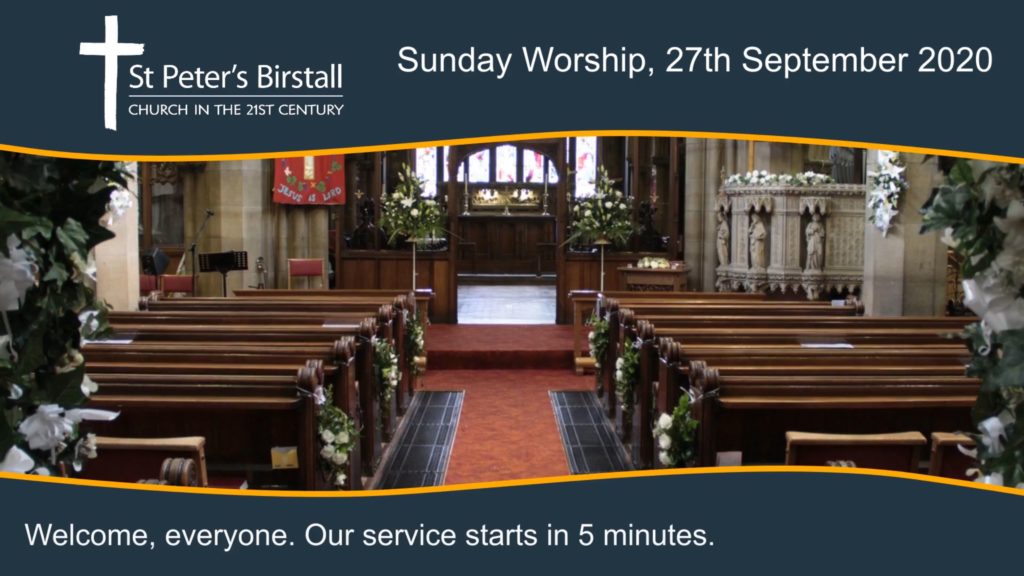 Our services
The last six months have been worrying for everyone, and it was heartbreaking not being able to meet in person as a church family. But we're very pleased that we've held services in church since the beginning of September - as well as continuing to provide an online service.


Services in church
Services in church are at 10AM on Sundays. If you come to church please be aware that you will be required to wear a mask, and there are various other restrictions in place. You can see all the details on our website.


Services online
If you don't feel ready or able to come to church you can watch our online service from home. This service contains the same readings, prayers and sermon you would get if you came to church - but with songs and hymns by our Worship Team. Feel free to sing along as loudly as you like!


You can also watch the video at any time on Sunday, even watch it many times if you want! Please do consider sharing the service on social media, and sending the link to friends and family who may enjoy it. We'd love more people to get to know our special church.


So there are lots of ways you can see our service, but if you have any technical problems please contact help@stpetersbirstall.co.uk and we'll try to get you sorted.


Tips for videoing
900 year stone carving
We'd like to thank Susan Clarke for this beautiful stone carving, presented to the church a couple of weeks ago. It's fantastic to see the talents we have in our church family, and this carving will no doubt be a prominent focal point in church for many years to come.

Did you know?
There's lots of information about the history of the church, including close-up pictures of the Frampton mural, in the "History" section of our website. In the future we hope, with the help of our keen historians, to enhance this section even more.


What's on in October
As the coronavirus restrictions continue we are very limited in what services and events we can put on. In October we will be having a service each Sunday:

And finally
We hope you enjoyed this newsletter. If you have suggestions for things we can put in it please do get in touch.
Thanks for reading. God bless you all.


St Peter's Church, Birstall